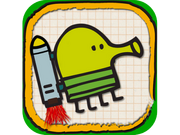 Welcome to the wiki. If you love playing Doodle jump, then help us make this wiki the best research source for Doodle Jump fans.
About Doodle Jump
Edit
Doodle Jump is a app for an iOS devices, Android, Symbian, and Windows Phone 7 where you control a creature called "The Doodler" to jump on multiple platforms and jump as high as you can without falling.
Ad blocker interference detected!
Wikia is a free-to-use site that makes money from advertising. We have a modified experience for viewers using ad blockers

Wikia is not accessible if you've made further modifications. Remove the custom ad blocker rule(s) and the page will load as expected.